Aug 2016
Happy summer! At the moment I am preparing our concert in Het Orgelpark, Amsterdam, with Odd Pearls. Last year I have worked on new material. I have focussed on a string quartet and a piece in which the history of counterpoint funtiones as a base. It's called The Joyful Garden of Kontrpunkt. We are playing the material just once, so it will be the world première and dernière at the same time. I hope to see you there. For tickets click here.
Let me share our video with you.
Dec 2015
Before we leave 2015, I would like to share with you some of the projects I have been working on lately.
In collaboration with director Marilien Mogendorff I have been composing for a theatre piece that is based on the magical book "Kafka on theShore", by Haruki Murakami. The book is filled with surreal experiences. It was very interesting to work on. The piece is still under construction, but meanwhile I would like to share with you some sketches I have made.
I was very pleasured to be commissioned to compose a piece for a real, human baby. Well, actually for their parents. I have left my sound recording device at their home for several weeks and asked them to record the sounds of the baby as much as possible. I then wrote a piano piece that was inspired by Vingt regards sur l'Enfant-Jésus, by Olivier Messiaen. You can listen to the track below. The wonderful playing is by my dear friend Helena Basilova. By the way: It a girl!
Aug 2015
I have made a showreel. Please click below: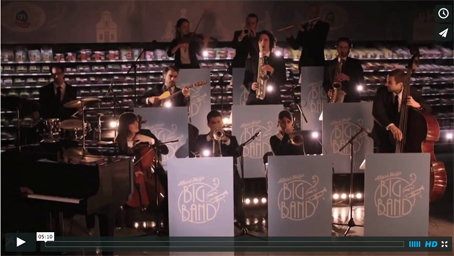 July 2015
Wonderfeel was amazing. If you missed it, check out this link:
And NRC mentoned us in an article about the wondrous festival. Check it out here: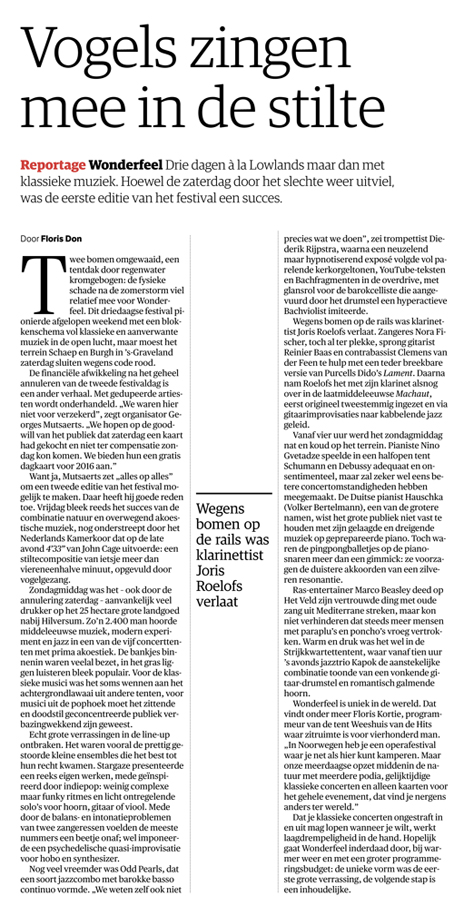 Apr 2015
Happy Easter! This week I will be working in De Torenkamer in VondelCS. I will be working on the Living City of Amsterdam, a piece based on stories of hidden people from Amsterdam, combined with the showing of works from different sort of artists. I will write a blog every day and will be in the show as well. Stay tuned on the website.
Mar 2015
I am working on a new version of The Living City project, the performance we did in Trouw. I have made a video impression of that great night. Enjoy!
Jan 2015
2014 has been a great year for Odd Pearls, because we were finally able to realize the project. And the good news is that we will continue in 2015! We are currently working on a new tour and pieces. If you want to stay tuned, here's our brand new website:

www.oddpearlsmusic.com

Also, take a moment to enjoy this beautiful video we made:
Oct 2014
The concert in Musis Sacrum with Ayanna Witter-Johnson was amazing. A pity she had to get back to England so fast. To be continued.
For Friday October 31th, I have created a show in which the Living City project meets Odd Pearls. Very exciting!
I hope to see you there.
Aug 2014

Odd Pearls has started! Come check us out at one of our concerts or listen to us on the radio!
Aug 24 | Vroege Vogels (radio) | 08:30
April 2014
Tomorrow I will disappear for my first Artist in Recidency. Since my home in New York is gone I have no residency anymore to be an artist, so that's why I will depart for Kasteel Baexem. Check out this beauty:
I will be composing for my new project Odd Pearls. We've got funds, so the tour is a fact!
Let me also share with you this great project called Bekken Trekken. I did the music for this project at Big Orange Music. Bekken Trekken was initiated by Warchild to give kids in Palestine a chance to express their emotions, amid all the horrors they are facing every day. Please go to www.bekkentrekken.nl and share your Gekke Bekken!
March 2014
I just had a great get together with the sisters Steenbrink for our project Odd Pearls. The tour is booked and the music needs to be written now. By me. It is going to be a challenging procedure, since I have never written for organ and a bunch of baroque musicians combined with some jazz guys. My starting point will be the experience of Tineke and Judith Steenbrink in their baroque career so far. I am going to research their thoughts, their memories, Youtube comments on boring bach recordings, theirs improvisation skills and more. We will be experimenting a lot in the coming months. For now, let me share with you My First Little Fugue.
Also, I made the music for the Podcast of the popular online journalism platform De Correspondent, in which Lex Bohlmeijer interviews all kinds of interesting people. From now on I will be listening to that podcast every week. And you should too. It's great.
Release tour The Living City coming up!
String trio
My first String trio will premiere in New York on September 28. It is a piece in which you can hear the process of writing of the piece. It will be premiered at the End Of Summer Festival. Featuring Maya Bennardo (violin), Hannah Levinson (viola) and Mariel Roberts (cello). The night is organised by the West 4th New Music Collective, a creative group of composers organising lot's of interesting music nights.
Check out the video clip of The Living City on Youtube made by Joost Reijmers.

The Living City out now!!
Hi everybody, the show in Trouw was a big succes. I enjoyed! There will be a video impression soon!

Check out the Dutch review in De Volkskrant
You can buy the album at Concerto, TryTone records or you can click it

May 23rd in Trouw: Presentation new album The Living City
Dear all,

the release of my new album The Living City, on TryTone records, draws near. I am delighted to inform you that you will be able to hear the music from this project for the first time, exclusively at 'Trouw De Verdieping', in Amsterdam on May 23rd, 20:00.

It's not a concert though. The large industrial space in the basement of this former print press will host an interdisciplinary performance in which the music of The Living City is the key element. I have asked several other artists to pick a track on the record and use it as a source for inspiration. And because the album is about the universal energy between people in a city; about the exchange of ideas and inspirations; about interaction and friction; working together with a video artist, dancer, actor, performance artist, visual artist and writers, will re-create The Living City for real. And you, as an audience, are going to be part of that Living City.


You can now help us fund this remarkable project as well as the forthcoming album. There is a great movie by Joost Reijmers online, that propels our crowdfunding efforts. Please check this out:
The Living City project in Trouw, May 23.
You can listen to the album on May 23rd in Trouw, Amsterdam. But beware! It's not a concert. It's a show in which all your senses will be tickled. It's about the universal energy amongst people in the city and the music of the album is the key element. I've asked several artists to pick one piece of the CD and use it as a source for their inspiration. There will be video, live poetry, performance art, photography, prose, theater and visual arts.
I'll keep you posted!
DR
Brrrooowser....

Hi everybody. I found out that the website is not working properly in Mozzilla Firefox. I am working on the problem. Meanwhile you can use Chrome of Safari.
Sandy's Snow
Since I came back to New York last month I have been at the Far Rockaways a couple of times to help out people that were affected by hurricane Sandy. Then I thought of a way to help them musically. Well... there it is. A One Minute of Music dedicated to those affected by Sandy. Buy the song on iTunes (all the revenues will go to Occupy Sandy and the Red Cross) or go to www.minuteofmusic.com for information about donations!
One Minute of Music
I am very happy to introduce One Minute of Music to you. Twice a month I will produce exactly one minute of music. It's not a song but 60 seconds of art, a musical column. It is there to inspire you. Please go to
And also watch this introduction video
And don't forget to like the Facebook page!
DR
North Sea Jazz excepts and concert in Carré.
The benefit concert for "Stichting Kanker in beeld" was a success. Fay Claassen rocked the venue! You can go to the website to order the DVD. www.oncofonie.nl
I have a video of our concert on the North Sea Jazz festival: Click and check it out!
Currently I am working hard on the production of my new album "The Living City" and another project that will be up online starting the end of October. Keep you posted about that.
best,
DR
Hi there everybody! North Sea Jazz was grand.... I loved it. I hope to have some video footage for you soon. For now I am working hard on an arrangement for the Noord Pool Orkest featuring Cor Bakker and Fay Claassen. It is for a benefit concert in Carré on September 16. Many artists, composers, arrangers and organisers are working hard to raise money for Stichting Kanker (cancer) in Beeld. We are realizing a symphony called the Oncofonie (Oncophonia) to raise money for people with cancer. Come by in Carré on September 16th for a better future for people with this terrible disease. For more information visit www.oncofonie.nl
DR
North Sea Jazz festival and the Open Song Project
The Open Song Project with Ayanna Witter-Johnson was a succes. Check out the audio experience here on YouTube. It was an honour to work so closely together. The Open Song Project will continue!
On July 8 I will be playing at the North Sea Jazz festival, with Joost LIjbaart, Clemens van der Feen and Harmen Fraanje. It will be a divers set with pieces from the album Wampum as well as new material from the new record (unreleased). The special guest will be Ayanna Witter-Johnson!
Hope to see you there.
DR
Ayanna Witter-Johnson and myself are working hard to make our tour in the end of May a success. The rehearsals with Tinmen and the Telephone, also part of the project, have begun. Come and check us out in Amsterdam, Rotterdam, Den Bosch and Hamburg! It is going to be great.
DR
Happy New Year!
Currently I am working on a new album that will be recorded in February. It features the great pianist Andy Milne, drummer Greg Ritchie, bass player Zack Lober and the adventure seeker Keisuke Matsuno on guitar.
I am looking forward to it and I'll keep you posted.
DR
The music video of the Bimhuis is online.
Enjoy: www.youtube.com/diederikrijpstra
And today: Jazzdag in Rotterdam, 21:00-21:30 at the Balszaal, Hotel New York
DR
Balcony of the Irish Turtle is out now!
This new QUINCEY record is available on
Enjoy the new character and sound of the band!
DR
CANCELLED!!
QUINCEY's gig in the Kombinatie on March 4 is CANCELLED!!!
Check out my latest review in Jazzism! It's in Dutch...
DR
I posted some new compositions on my youtube channel! www.youtube.com/diederikrijpstra
I scored my first short movie called On The Run and I posted a piece called Coltrane. Enjoy.
DR
Wampum available online
My new album is available on Itunes. Click here:
and support this project! Also check out the great reviews I got. For the English natives: I have some quotes from the reviews of the major newpapers. Check out the download section.
DR
Wednesday June 30, 20.00
Alshey Kahn, the author of "Kind if Blue: the making of Miles DAvis' masterpiece, and famous jazz journalist, is giving a lecture at the Rotterdam library about the groundbraking album Bitches Brew. And I will be sitting next to him! It's an honour to have the possibility discussing this record with him. We'll be talking about the influence the record had on the music history. Check out www.northsearoundtown.com for more information.
DR
Saturday June 19: Shouting Boots! (Vuvuzela included)
Coming Saturday I will be playing at the radioprogram Shouting Boots on radio6. Together with Dimitar Bodurov on piano. And together with some pieces of my new album and a Vuvuzela. You can listen to if afterwards on http://shoutingboots.radio6.nl
DR
Album release on the 3rd of June
I will be releasing my album Wampum on the 3rd of June in the Badcuyp, Amsterdam. I am really looking forward to play with these great musicians: Gideon van Gelder - piano, Onno Goveart - drums and Clemens van der feen - bass. I hope to see you there!
DR
New album coming out soon!
Recently Diederik has recorded his new album featuring Joost Lijbaart, Clemens van der Feen, Dimitar Bodurov and Eric Vloeimans. It will be online soon.
New website online!
Welcome to the new website of Diederik Rijpstra. Here you can find all about his music and projects. Currently Diederik is studying at the New school for Jazz and Contemporary music, New York, with the help of the Huygens Talent Program and VSB fund. He is working on his first EP, which he will record with Clemens van der Feen, Joost Lijbaart and Dimitar Bodurov, in the beginning of January. We will keep you posted!
There is music in everything and there are stories everywhere. It takes an artist to appreciate those shreds of life and a musician as talented as Diederik Rijpstra, to turn them into bits of musical art, delicious songs and winding soundtracks. To that end, Diederik has stood on a windy street corner in New York for 24 hours, recording the ever changing sounds of the city. He watched a schizophrenic dog chase its own tail, spent a year in Rome and listened carefully to Paul Hindemith for his album 'Wampum'. In 2013 he has released his latest album 'The Living City', which includes the jingle of a cheerful ice-cream truck spinning utterly out of control into a wickedly epic track, Philip Glass related sounds and a singing cat.
Live, Diederik plays the trumpet and performs together with an ever evolving band of friends and challengers, such as the spectacular singer Ayanna Witter Johnson. He usually includes samples, his effortless charm and on occasion even an iPhone app or a toy piano. But whatever he does, his curiosity is infectious. Diederik will allow you to experience his stories. Stories that can sound like the Calabrian hills, a drunken Russian restaurant in Brighton Beach, an autumn apartment in Brooklyn or an electrifying night at North Sea Jazz where he performed this year. So go see him play whenever you can, buy his albums, and follow his shenanigans as he publishes One Minute of Music every other week on www.minuteofmusic.com. Listen to Diederik Rijpstra; always new, always hopeful and if you're lucky you'll get to see his disarming smile free of charge.
Odd Pearls is one of Rijpstra's latest projects. It's a collaboration with Judith en Tineke Steenbrink (Holland Baroque) whereby he digged into their world of baroque. He listened to their music, made them improvise, interviewed them and used those interviews in some of his pieces. Based on the comments on Youtube videos of Bach, he wrote a libretto for the talented mezzo-soprano Karin Strobos. A remake of a piece by Vivaldi is played so slow, it has to be conducted by light flashes. And the one truly electronic piece is made out of recorded organ sounds only.
For "The Living City project" he has been working together with the NY based musicians Andy Milne (pi), Greg Ritchie (drs), Zack Lober (bass) and Keisuke Matsuno (gi). The album was released in 2013 in Trouw, Amsterdam, and is about the universal energy amongst people in the city. The album release show was a multidisciplinary performance in which the music of The Living City was the key element. Rijpstra asked several artists to use his music as a source for their inspiration. Video, poetry, live music, theatre, performance art, prose, photography and visual arts were part of the musical experience.
Diederik Rijpstra's WAMPUM (the project related to his album Wampum) consists of Joost Lijbaart (winner Dutch jazz competition 2002 and a.o. member of Yuri Honing trio), Clemens van der Feen (a.o. semi-finalist of the Thelonious Monk Competition), and Dimitar Bodurov (winner Young Pianist Foundation Jazz Competition 2007). Wampum was released in 2010. The album was inspired by composers like Hindemith and Glass and contains duo pieces with Eric Vloeimans.
In Spring 2012 Diederik collaborated with Ayanna Witter Johnson. Ayanna is a gifted singer, cellist and composer and she has won the Apollo Amateur Night in New York last year. That's the same stage where Michael Jackson and Ella Fitzgerald became famous. The project was called "The Open Song Project". The duo was accompanied by the Amsterdam piano trio Tin men and the Telephone, for some performances.
Rijpstra composed music for a selection of poems of Leo Vroman during the celebration of the poet's 90th birthday (Amsterdam). He wrote three pieces for the International Holland festival 2009 and 2011 and composed and edited music for the dance performance ChoreOBJECTograhy (choreography Keeley Walsh, New York). Diederik collaborated with director Adrian Hopkins for the short movie "On the Run." On September 16 his first arrangement for big band and strings, the Oncofonie, premiered in the Royal Theater Carré in Amsterdam. In 2013 he was commissioned to write a string trio piece for the End of Summer festival, New York.
Years ago Diederik initiated the founding of QUINCEY. They have released their latest album "Balcony of the Irish Turtle" in Februari 2011. In 2004 Diederik toured with the Gideon van Gelder Quartet (winner Princess Christina Concours, finalist Deloitte Jazz Award 2008). Two years later he reached the finals of the Dutch Jazz Competition 2006 with QUINCEY and played with this group at the North Sea Jazz festival. Diederik released four CD's with QUINCEY, the latter three got auspicious reviews. The same year, his great talent clinched him a berth as guest soloist for the Jazz Impulse tour with the popular band Room Eleven. In 2007 he won the Dutch Trust Carnegie Award, which took him to Carnegie Hall, New York, performing with the talented young pianist Jonathan Batiste, known for his work with Wynton Marsalis.
Diederik played in venues like Carnegie hall, Bimhuis, Concertgebouw and festivals like the North Sea Jazz festival, ELB Jazz festival Hamburg and the Hague Jazz festival and produced workshops/lectures at Conservatorium van Utrecht (Musicians 3.0), Conservatorium van Maastricht (Jazz department), ArtEZ Conservatorium (classical department).
___________________________________________________________________________
Press:
Trouw 2013
"His sound is very personal, filled with contrary emotions, beyond virtuosity, very honest and above all, beautiful."
Volkskrant 2013
"His music contains theatrical elements and is like a personal journey"
Jazzenzo.nl 2013
"Rijpstra never sounds dull or polished"
Jazzism 2013
"Rijpstra is creating a grand effect with a minimal use of resourses."
www.jazzenzo.nl augustus 2012
"His tone makes one feel happy and evokes melancholy. Nostalgia and optimism melt together."
Jazzism, December 2010
"Wampum is impressive. The music can start out dreamy to be pursued by heavy, exciting, challenging and emotional music, guided by associative thoughts."
Volkskrant, June 2010
"The debut album of Diederik Rijpstra (1982), studying in New York, is surprising. Not only because of his storytelling, etherical and brave playing, but mostly the unhindered and developing compositions are intriguing."
NRC Next, July 2010
"Rijpstra's debut shows more compositional talent than before. His music is intriguing."
Parool, June 2010
"A young and exciting trumpetplayer. Diederik Rijpstra is in the middle of the age of discretion, what an individual sound he has, both in his playing and in his compositions."
Elsevier, June 2010
"The creativity is intensely present; traditional and modern sounds blend together. Wampum is a jewel. "
HVT, April 2008
"Diederik Rijpstra impresses me with his fragile and emotional way of playing in his own composition Tu."
Jazzflits, January 2008
"The in unison playing of Van Der Vlugt (saxophone) and Rijpstra creates a full, melancholic and beautifully balanced sound."
www.jazzenzo.nl August 2006
"Trumpet player Diederik Rijpstra plays daringly and explores the boundaries of his instrument."


Royal Concertgebouw Amsterdam, Koorzaal
21-07-'17 19:30
Amsterdam, The Netherlands
Ayanna Witter-Johnson
Robeco Summer Nights
Royal Concertgebouw Amsterdam, Koorzaal
21-07-'17 21:30
Amsterdam, The Netherlands
Ayanna Witter-Johnson
This is a selection of my compositions.

Click images to buy or click Itunes button to buy digital version
LEADER
The Living City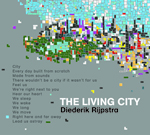 Balcony of the Irish Turtle

QUINCEY
Wampum

Circus
QUINCEY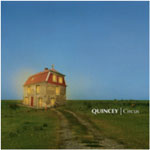 Live at the Bimhuis
QUINCEY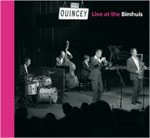 D109G
QUINCEY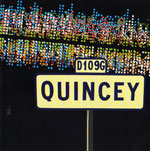 SIDEMAN
Happy Camper
by Job Roggeveen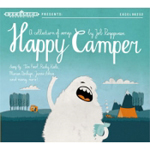 At Home
Benny Sings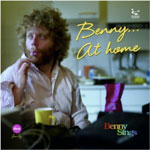 Six White Russians and a Pink Pussycat
Room Eleven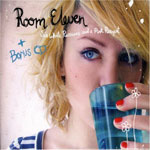 Press photo (click to download higher resolution, always credit Keke Keukelaar as photographer)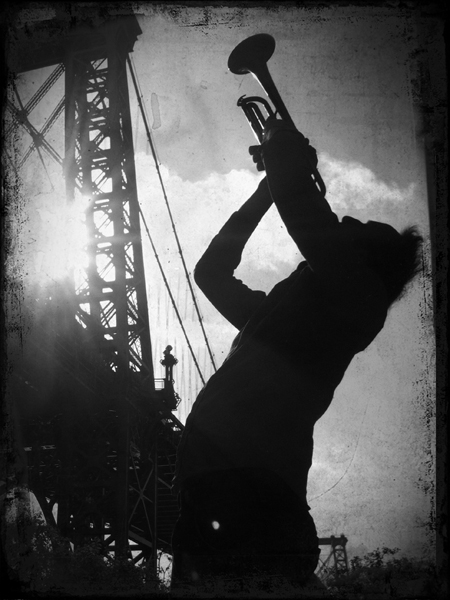 Press photo (click to download higher resolution, always credit Keke Keukelaar as photographer)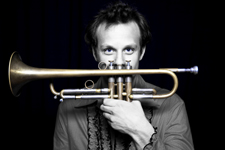 Press photo (click to download higher resolution, always credit Keke Keukelaar as photographer)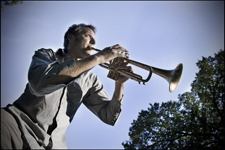 Press photo Diederik Rijpstra's WAMPUM (click to download higher resolution, always credit Keke Keukelaar as photographer)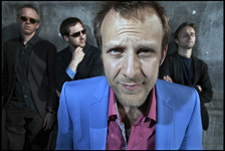 Welcome to my playground: music of other projects (documentaries, art films and commercials) I am working on.

Diederik Rijpstra
+1 6466442692 (New York)
+31 647570214 (Amsterdam)
Management/booking Europe
Management/booking USA

Agency Nouveau (Steven Alvin)
Personal inquiries and mailing list

Other websites
Diederik plays Hub van Laar, Oiram
Credits
Photography by Keke Keukelaar
Design by Jochem Ruijgrok